We Dig Spades
Regular price
Sale price
$44.00 USD
Unit price
per
Grab a few friends and get down with We Dig Spades!
Spades started in the midwest in the 1930s. Soldiers traveling around the world during WWII helped to increase its popularity.  The game's attractiveness during wartime stems from its simplicity, and it can be more easily interrupted than poker.  After the war, veterans brought the game back home to the U.S., where due to the GI Bill, it became popular at colleges, as well as in living rooms and at kitchen tables.  It remains widely popular in countries in which the U.S. troops were stationed, both during WWII and later deployments.  
We Dig Spades is a trick-taking game, the objective is to win at least as many tricks as you bid 
2-4 players OR two teams of two (fave!)
Other variations of Spades exist, and we will update website with a link to those variations soon. 
Includes
The We Dig Spades GNK includes:
One We Dig Spades GNK deck of cards with a GNK rubber band to keep your pouch neat
Instructions
Scorepad and pencil
We Dig Spades GNK Campechana recipe 
All items fit conveniently inside your We Dig Spades zippered canvas pouch with custom artwork by Michele Bell Studios
All GNK items are sourced and made in the USA
 Can you dig it? 
Instructions
Never played or need a refresher? Click here to read the instructions.
Share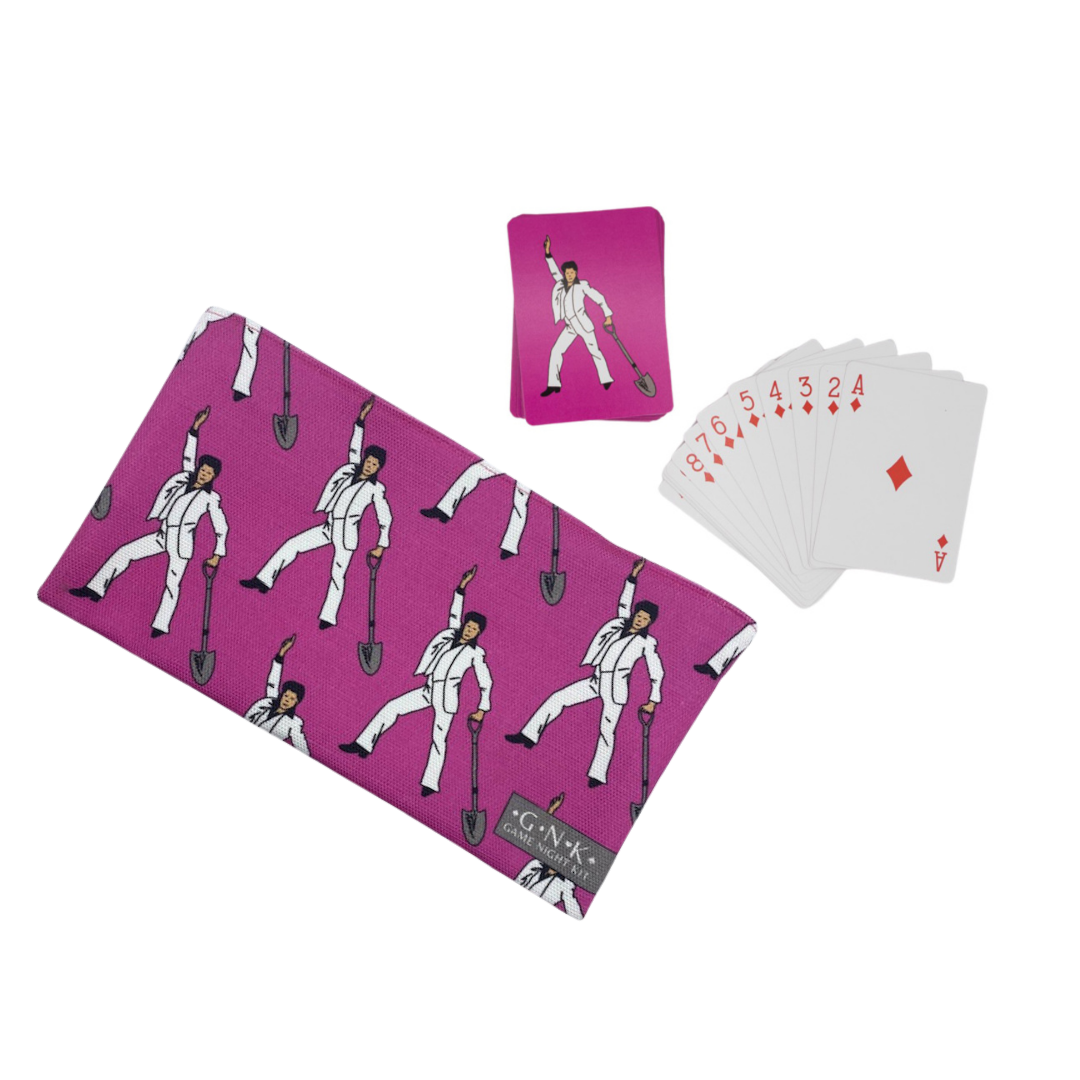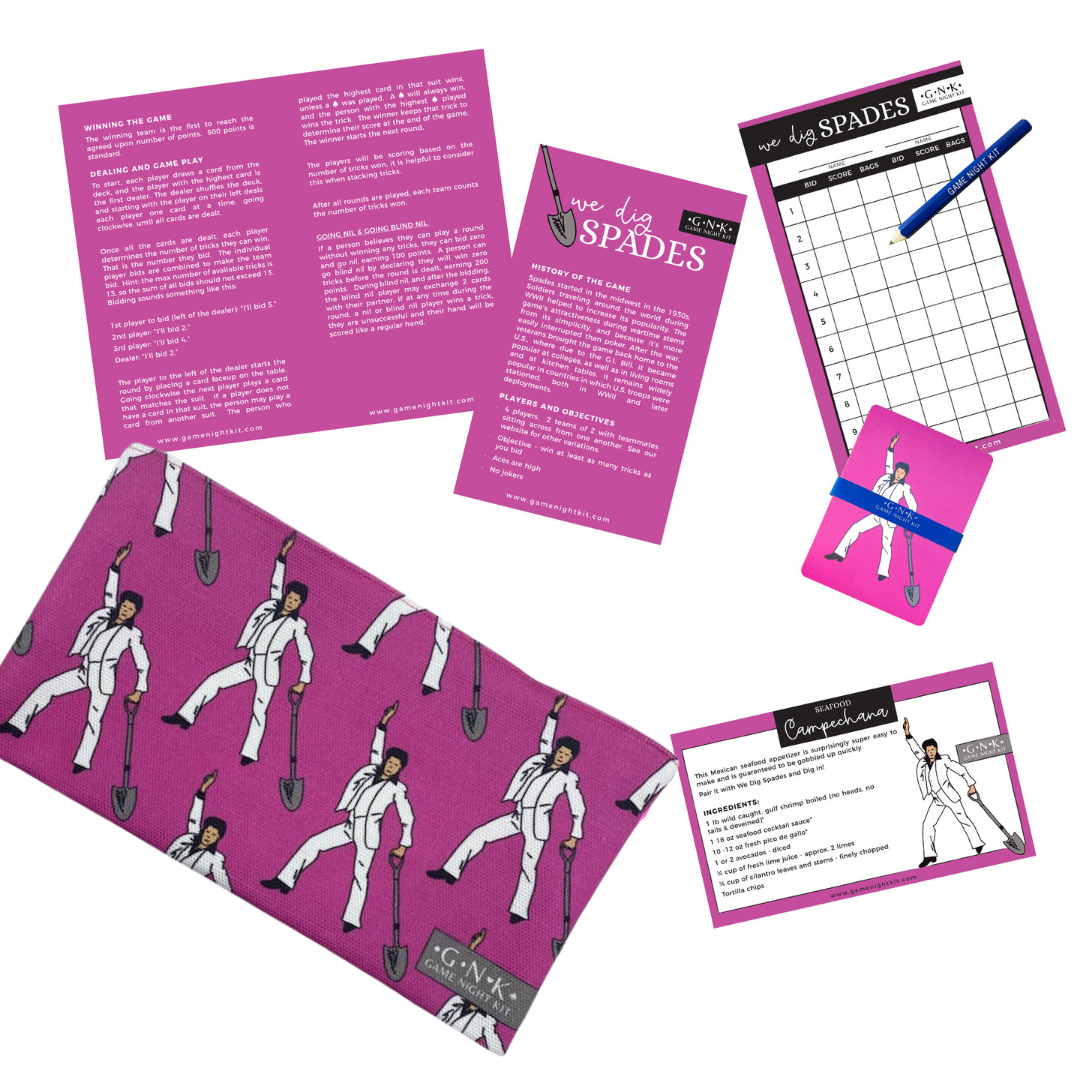 Fun and Unique Gift
I gave this game to my "secret santa" who loves games. It was beautifully packaged. What a special treat to have a lovely looking game to bring to gatherings. Thank you!
Love the game night kits. So creative!
We Dig Spades Game Kit!!!
It is such a cute kit! My daughter absolutely loved and adored it!