Play ONze
Regular price
Sale price
$48.00 USD
Unit price
per
Share an evening with a certain "je ne sais quois" with Play ONze!
ONze was a very popular card game in France in the 1980s. Over the past several years, it has gained popularity in the United States. 
Onze translates to the number eleven in French.  Eleven is an angel number . . . notice the wings on the cards? According to numerology, an angel number is a thumbs up from a guardian angel, telling you that you are seen and you are heard. 
Two decks, seven rounds, sneaky moves and many laughs
Objective is to have the fewest points at the end of the game

3 - 7 players, individual play (no teams)
Includes
The Play ONze GNK includes:

Two Play ONze GNK decks of cards with a GNK rubber band to keep your pouch neat
Instructions
Scorepad and pencil 
Seven display cards for each round and their little easel
Play ONze GNK Baked Camembert recipe 

All items fit conveniently inside your Play ONze zippered canvas pouch with custom artwork by Michele Bell Studio
All GNK items are sourced and made in the USA
Laissez les bons temps rouler!
Instructions
Never played or need a refresher? Click here to read the instructions.
Share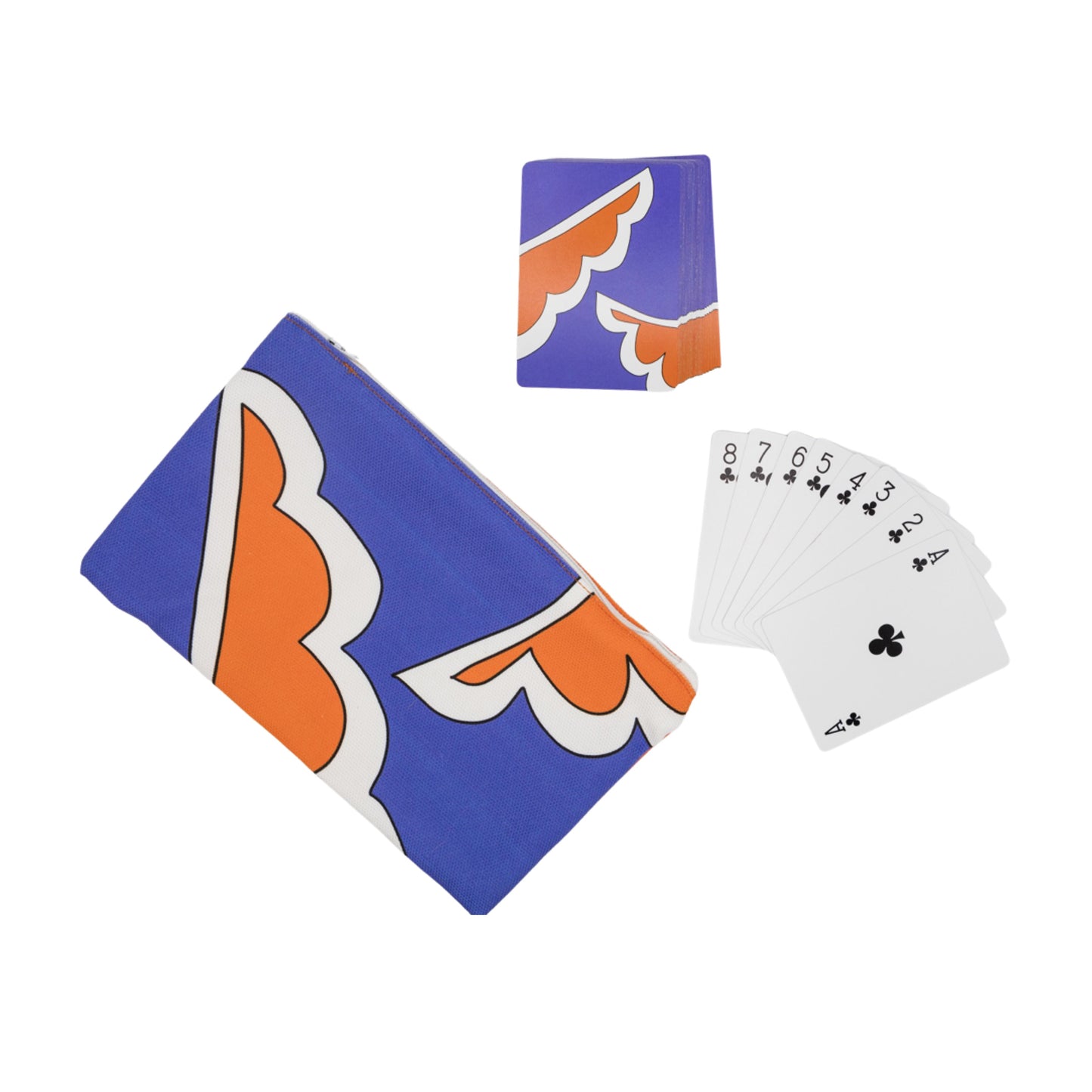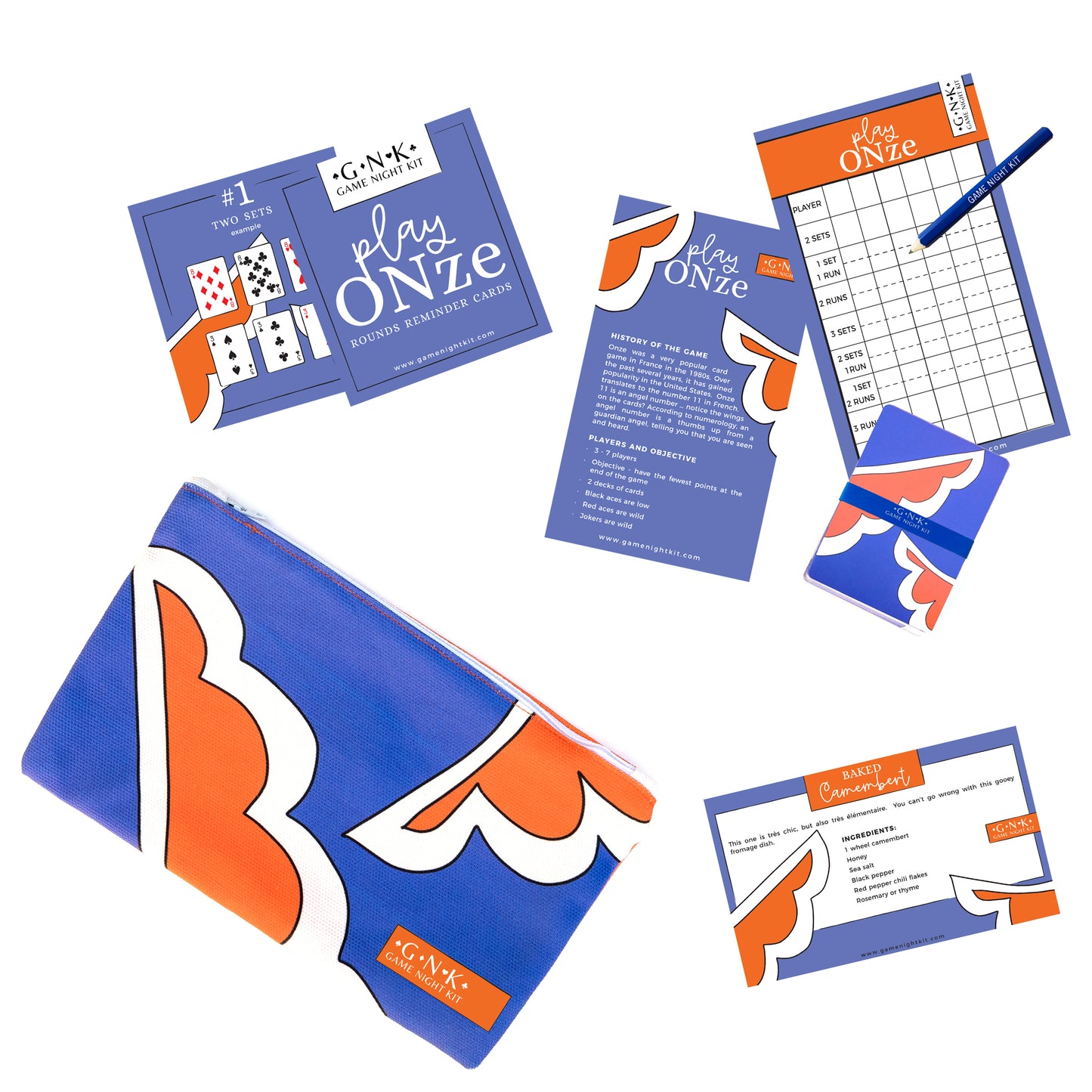 Made a great hostess gift.
Onde game
Very fun and a rather fast moving game. Enjoyable!
Loads of Fun!
I bought myself a set, as well as a set for my in-laws and we love it so!! Couldn't wait to put my daughter down each night so we could open some wine and start playing.
Onze!
Love it! Played it several nights at thanksgiving vacation! Just gave the second packet at a gift exchange with my tennis team and it was the first thing to get stolen and first thing to go dead! Everyone wanted the link!