Hearts At Play
Regular price
Sale price
$44.00 USD
Unit price
per
It's better to have Hearts at Play than never to have played at all! 

Hearts is found in America in the 1880s, but has its origins in 18th century Spain, where it evolved from another card game known as "Reverse."  Hearts gained popularity in the 1990s when PCs came loaded with it.   
The objective is to have the fewest points at the end of the game

3 - 5 players

Includes
The Hearts At Play GNK includes:
One Hearts at Play GNK deck of cards with a GNK rubber band to keep your pouch neat
Instructions
Scorepad and pencil
Hearts at Play GNK Guacamole recipe 
All items fit conveniently inside your Hearts at Play zippered canvas pouch with custom artwork by Michele Bell Studio
All GNK items are sourced from and made in the USA
When your hearts are at play - you can get hurt or you can win big if you shoot for the moon, but you'll never know unless you play the game.  
Instructions

Never played or need a refresher? Click here to read the instructions.
Share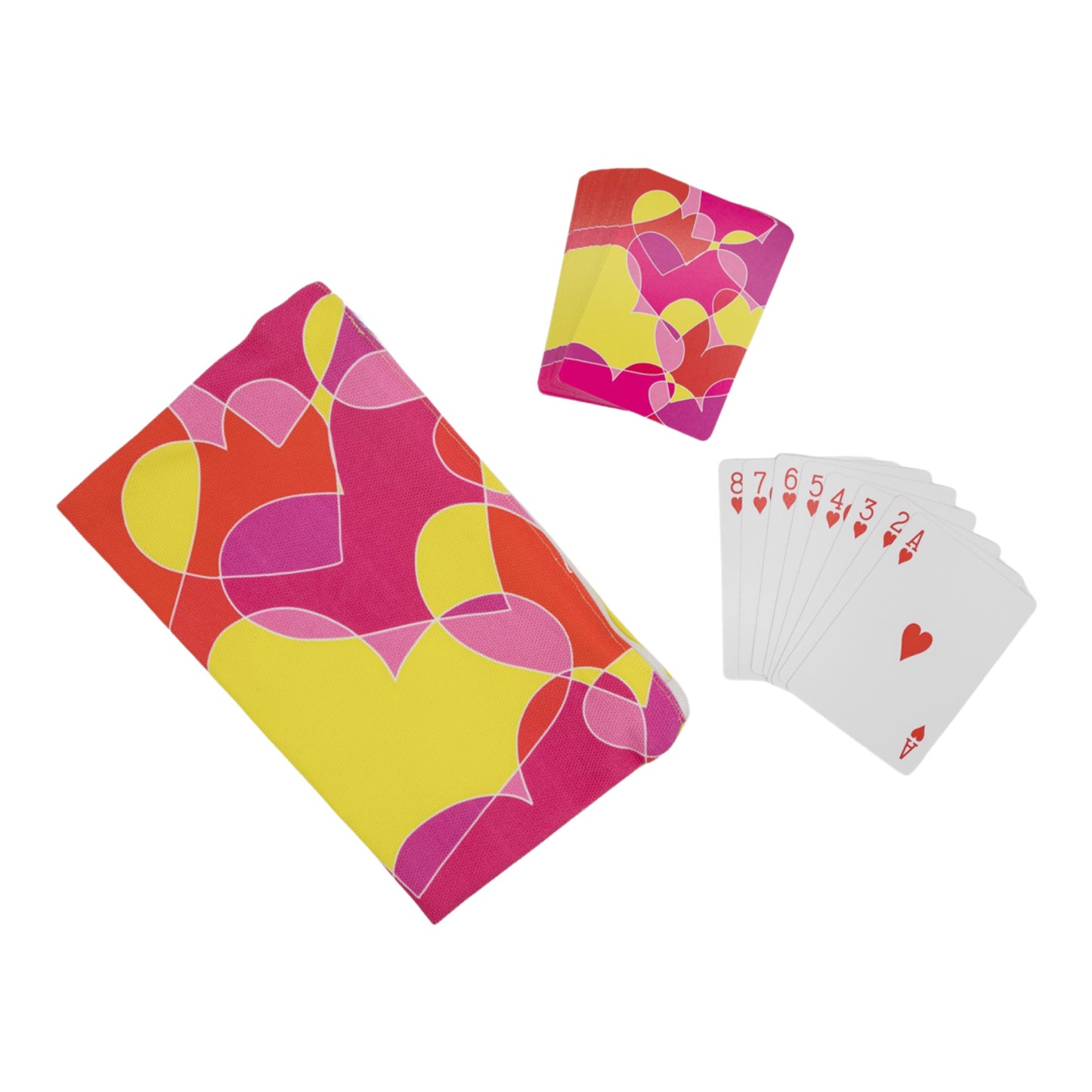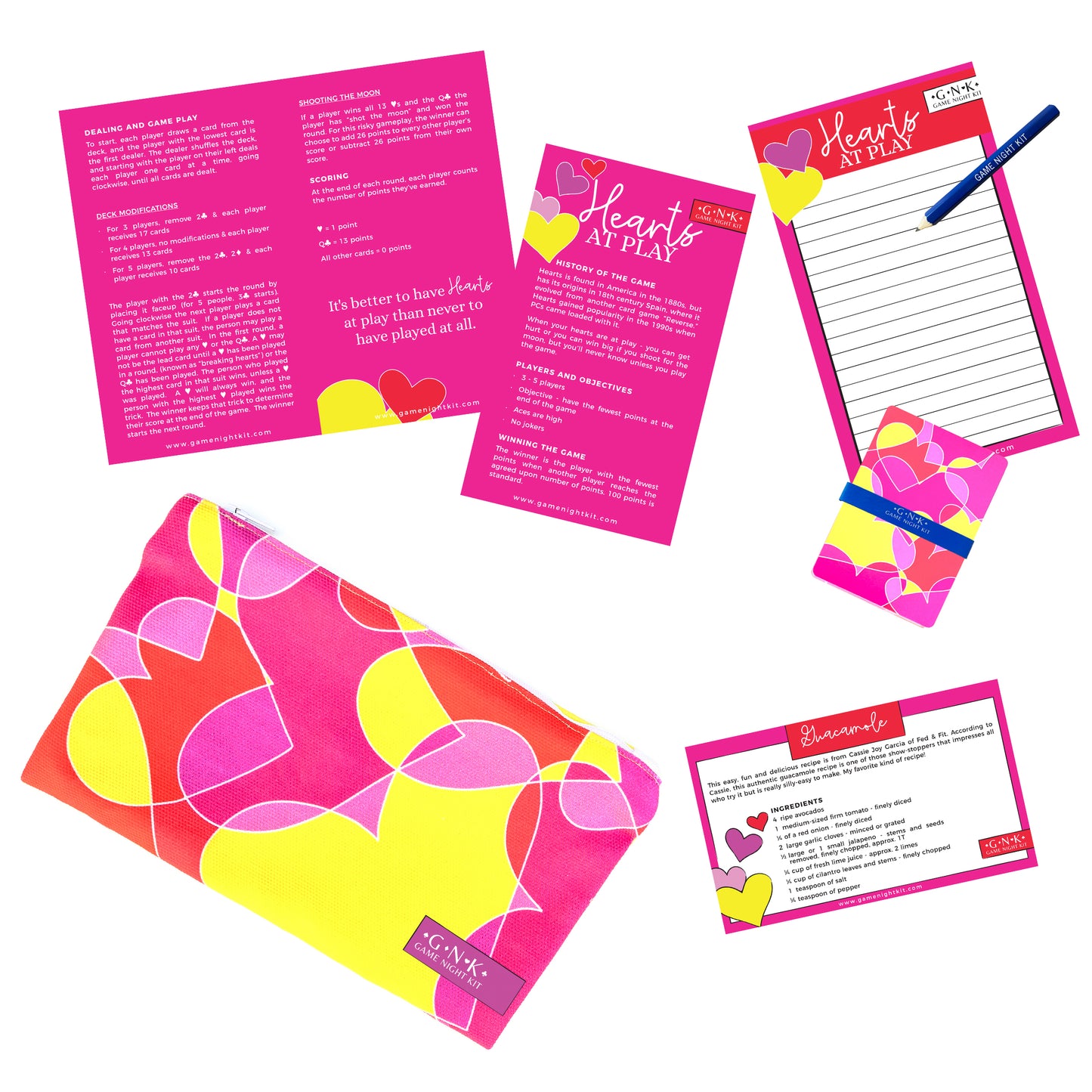 Presents
Your game kits seemed wonderful presents which is why I bought several. I will send a review once I have heard from the recipients!