MAD GIN
Regular price
Sale price
$44.00 USD
Unit price
per
MAD GIN is straight up ready! 
A night in for Betty and Don? 
Gin is the quintessential quick card game for two people.  Some say it came from a desire to get in a shorter play than poker.  Elwood Thomas Baker was a reporter and cartoonist for a Brooklyn newspaper.  Elwood and his son, Charles Graham Baker, a writer and producer of movies in Hollywood, invented the game of Gin Rummy in 1909 at the illustrious Knickerbocker Whist Club in NYC.  It is rumored to be a play on words of some of their favorite liquors consumed while playing cards, and a not so subtle jab at the Anti-Saloon League who were gaining ground for the prohibition act in 1920.  Can you picture the advertising campaign by Don Draper and the Sterling Cooper team?
It can be quick, painless and get the job done just like Don Draper ... or a martini.  Otherwise, keep going and rack up those points, endorphins and cocktail napkins!
Be the first to gin or reach the point total

2 players

Includes
The MAD GIN GNK includes:
One MAD GIN GNK deck of cards with a GNK rubber band to keep your pouch neat
Instructions
Scorepad and pencil
MAD GIN GNK Classic Gin Martini recipe 
All items fit conveniently inside your MAD GIN zippered canvas pouch with custom artwork by Michele Bell Studio
All GNK items are sourced and made in the USA
Get shaken, get stirred and play some MAD GIN!
Instructions
Never played or need a refresher? Click here to read the instructions.
Share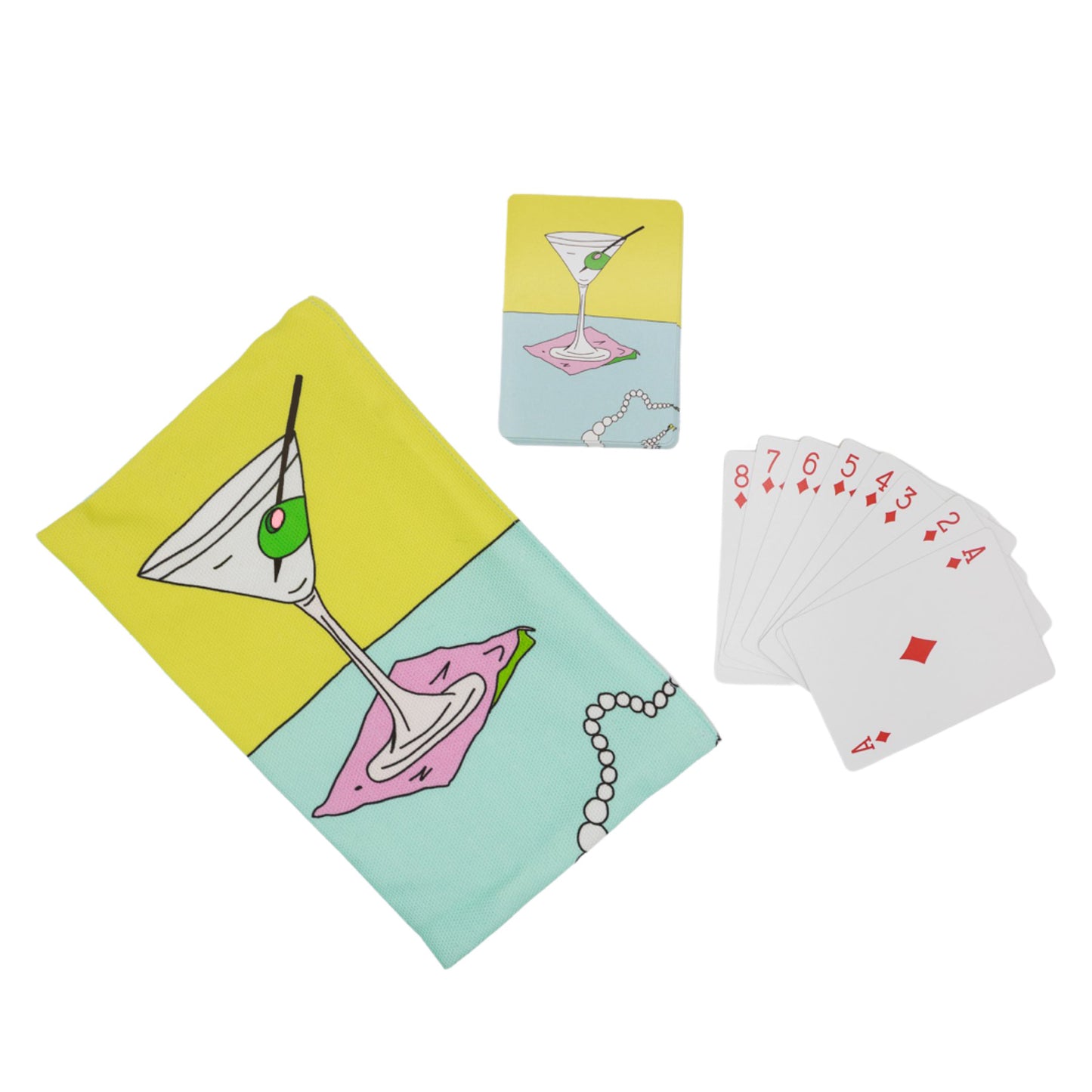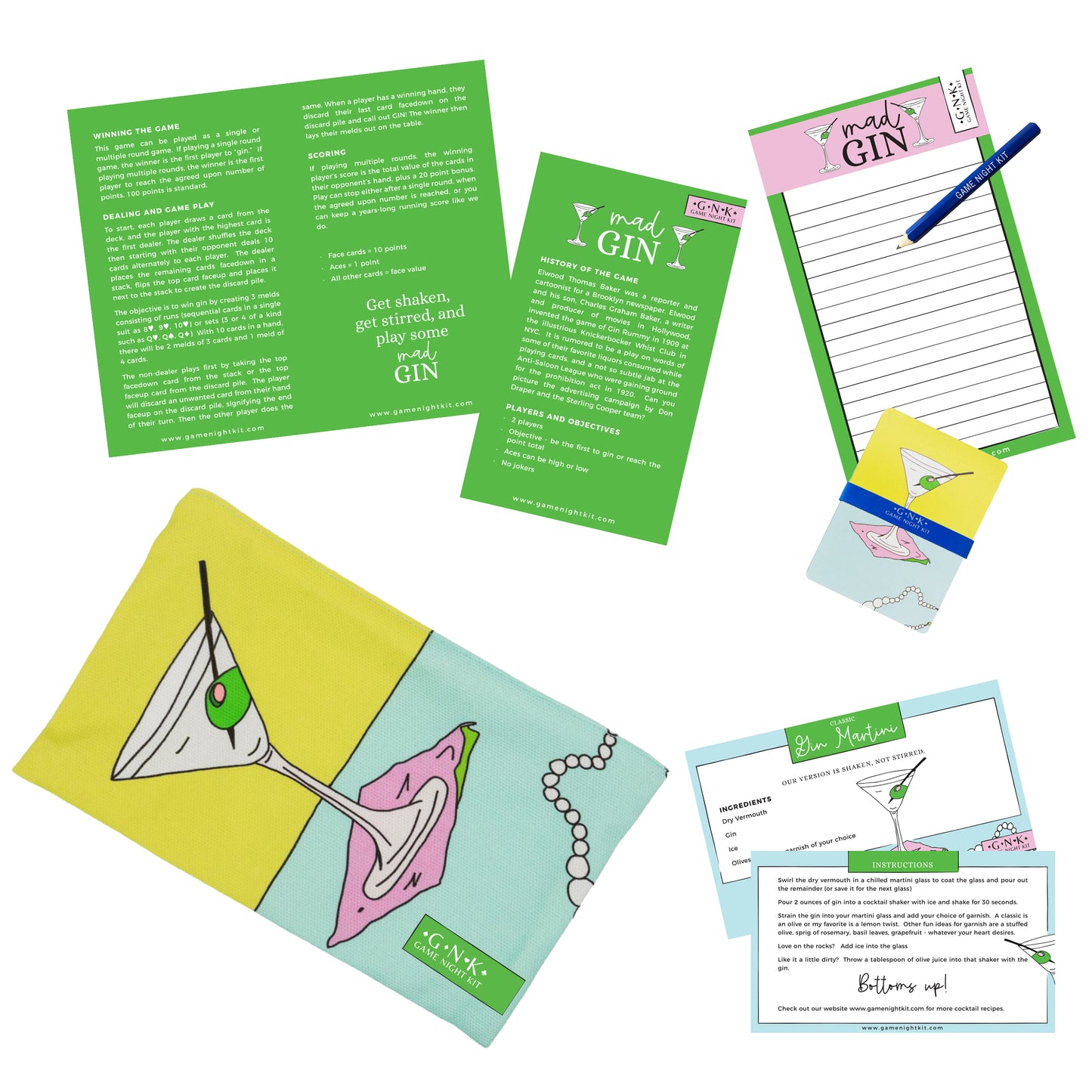 Love Game Night Kits!
We love playing the Game Night Kits. They make it easy for newcomers to join in and make great hostess gifts. They've also held up to lots of use and travel.
Love these!
The Game Night Kits are high quality and well designed. They are the perfect addition to our gift collection.